Electric Vehicles
Discover the Best Electric Vehicle for You:
At Humphries & Parks, we are dedicated to helping you find the perfect electric vehicle (EV) that fits your lifestyle and environmental goals. As an esteemed member of the Electric Vehicle Approved scheme, overseen by the National Franchised Dealers Association (NFDA), we adhere to the highest standards of quality and expertise in the EV market.
Understanding Hybrid Types: Unlocking Efficiency and Performance
When it comes to hybrid types, there are range of options to suit your needs. Let us guide you through the different types available:
Mild Hybrid (MHEV): Mild hybrids utilize a small electric motor to assist the conventional engine, resulting in improved fuel efficiency and reduced emissions. The electric motor supports the engine during acceleration and deceleration, providing a seamless driving experience with enhanced efficiency.
Full Hybrid (HEV): Full hybrids combine an electric motor and a conventional engine. The electric motor can power the vehicle independently at low speeds, while the engine kicks in when more power is required. The hybrid system intelligently switches between the two power sources to optimize fuel efficiency and minimize emissions.
Plug-in Hybrid (PHEV): Plug-in hybrids offer the flexibility of electric driving with the backup of a conventional engine. These vehicles have a larger battery pack that can be charged from an external power source. With a fully charged battery, PHEVs can run on electric power alone for a significant distance, reducing emissions and fuel consumption. When the battery is depleted, the vehicle seamlessly switches to the conventional engine.
Decoding Charging Connectors: Simplifying Your Charging Experience
Charging your electric vehicle has never been easier. EVs come equipped with a variety of charging connectors to provide convenience and flexibility. Here are some common types:
Type 1 Connector: This connector is commonly used in Japanese and Korean vehicles (Just like the Mitsubishi Outlander PHEV). It is a single-phase connector that allows for AC charging and is widely used across the UK.
Type 2 Connector (Mennekes): The Type 2 connector is widely used in the UK. It supports both single-phase and three-phase charging and is compatible with most public charging stations.
CHAdeMO Connector: The CHAdeMO connector is primarily used for DC fast charging at motorway service stations and other public charge points. It enables high-power charging, allowing for rapid replenishment of the battery.
CCS Connector (Combined Charging System): The CCS connector combines AC and DC charging capabilities in one plug. It is widely used in Europe and supports both fast DC charging and regular AC charging.
Our knowledgeable team will demystify the world of charging and help you understand the connectors specific to the electric vehicle you choose, ensuring you can charge your new vehicle hassle-free, wherever you go.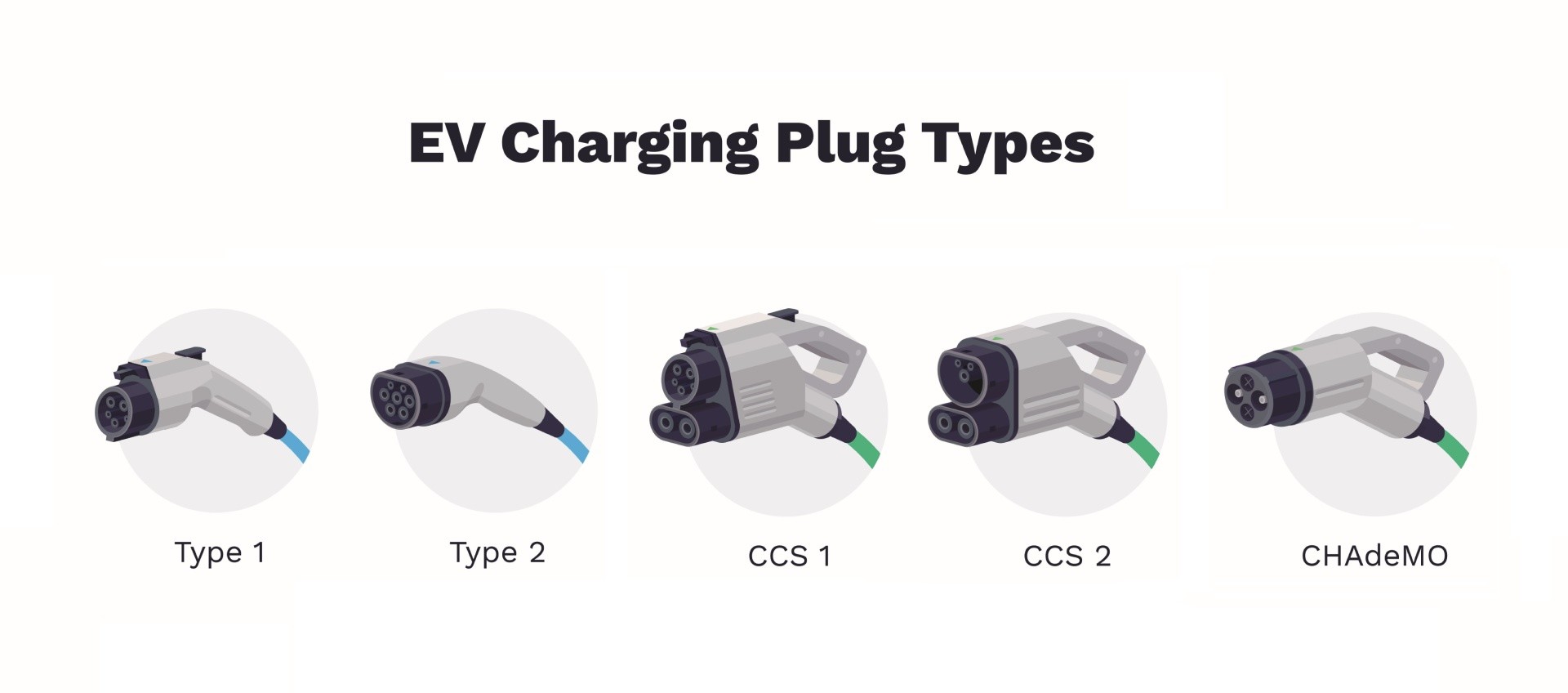 Real World Range: Empowering Your Journey
Range anxiety is a common concern for EV drivers, but rest assured, electric vehicles offer impressive real-world ranges that will take you further than ever before. The range of an EV can vary based on factors such as driving style, weather conditions, and terrain. Our team of EV experts will provide you with accurate and detailed information about the real-world range of the specific electric vehicle models you're interested in, empowering you to plan your journeys with confidence.
Finding Your Perfect EV Match: Tailored to Your Needs
With our diverse range of electric vehicles from various makes and models, we have the ideal vehicle waiting for you. Whether you require a compact city car, a spacious family-friendly option, or a versatile SUV, our knowledgeable advisors will help you find the perfect EV that aligns with your needs, budget, and environmental goals. Let us guide you toward the best electric vehicle suited to your lifestyle.
Join the Electric Vehicle Revolution: Drive with Confidence at Humphries & Parks.
To view our current Hybrid and Electric vehicle stock click here